Obedience
TAG provides obedience classes in Clacton that help you train your dog to understand commands and actions.
Our class times
We hold all our dog obedience classes at Clacton on Monday evenings.
Class 1 (Beginners) – 6.45pm to 7.30pm
Class 2 (Improvers) – 7.30pm to 8.15pm
Class 3 (Advancers) – 8.15pm to 9.15pm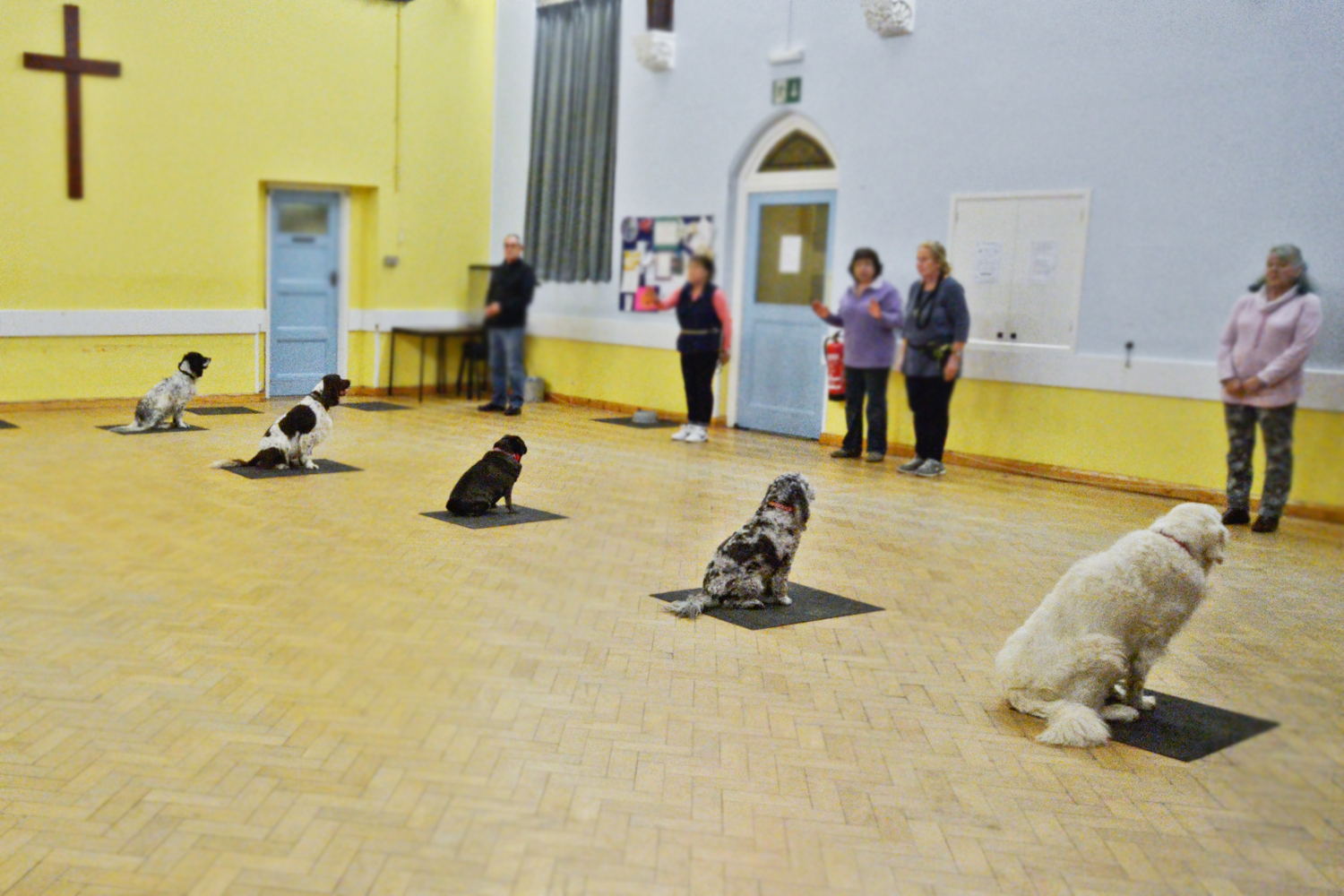 Class structure
Unless by special agreement with the Trainers, all new dogs are required to complete a four-week introductory course which commences on the first Monday of every month.
Each new course is limited to an intake of no more than 8 dogs and we operate on a first come first served basis.
reserve a place
Before registering on the course, your dog will be required to meet one of the trainers for an assessment.  Feel free to pop in with your dog any Monday evening for a chat.  Please bring your dogs up to date vaccination record with you.
If you decide you would like to join us, then our trainer will take your details and add you to the reserve list.  A small deposit will secure the next available space.
The beginner's course
The beginner's course includes a brief talk followed by an introduction to various exercises, a sample of which are as follows:
Sit
Down
Various Stays
Recall
Walking on a loose lead
Wait
This mandatory course is charged at £28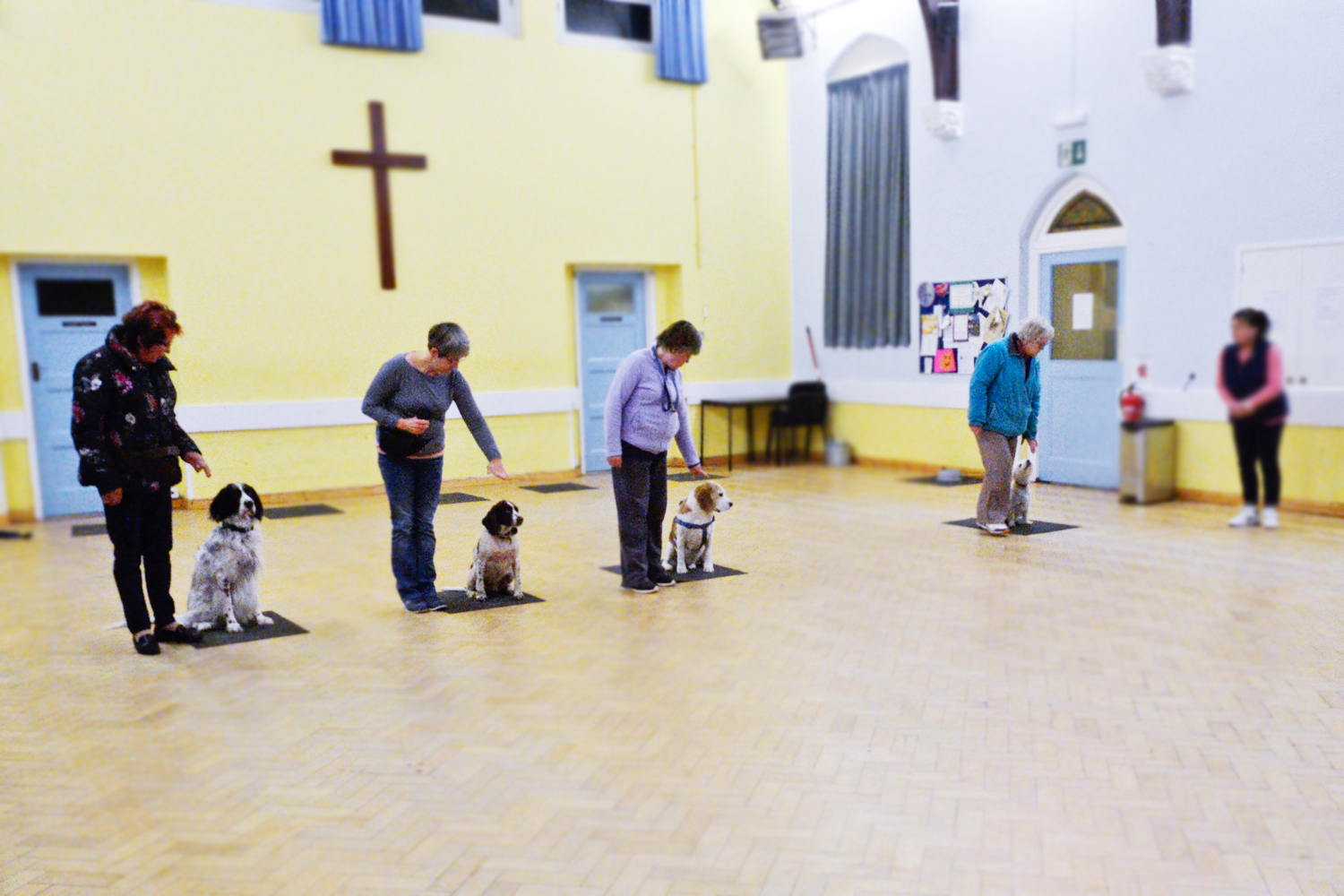 Subsequent classes
Handlers will be expected to practise at home with their dogs in order to improve and be invited to join the subsequent classes, once they have reached the appropriate standard.  In these classes, we then work on other exercises such as:
Heelwork off lead
A-Recall
Retrieves
Scenting
Class prices
Class 1 – £3.50 per session
Class 2 - £3.50 per session
Class 3 - £3.50 per session
We also have Bronze, Silver and Gold awards where dogs and handlers are expected to perform various exercises at different standards.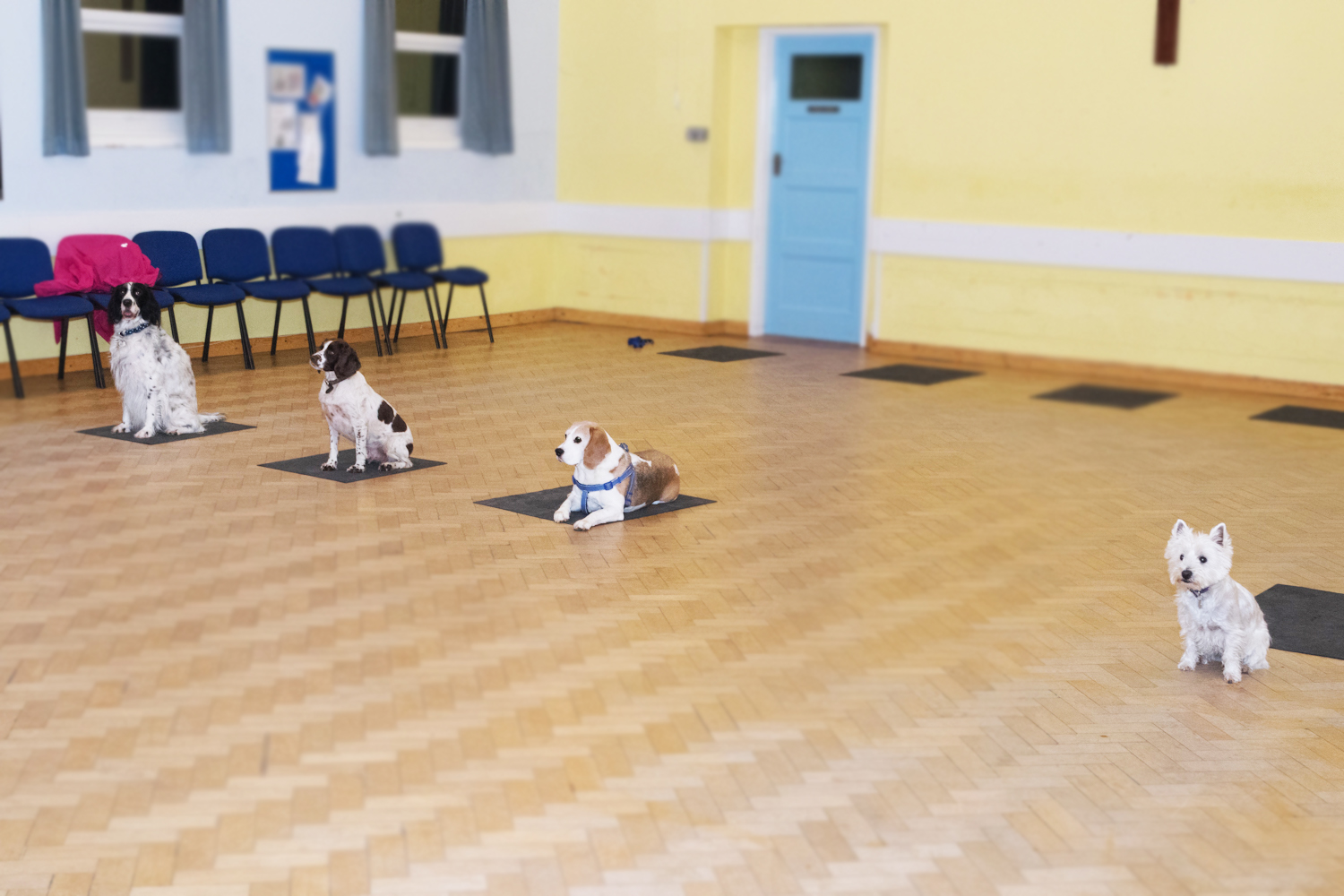 Training Venue - Clacton-on-Sea
Church Hall at Christchurch United Reformed Church, Carnarvon Road, Clacton-on-Sea, Essex CO15 6PH
CONTACT US
We'd love to hear from you